Welcome to Chenal Event Venue
Welcome to CHENAL EVENT VENUE. When it comes to venues in Little Rock, CHENAL EVENT VENUE is the superior choice, offering a stunning and customizable space to host your wedding ceremony, business meeting, corporate event, wedding reception, or special event! When you bring your envisioned event to this charming Arkansas event space, our staff works with you to turn that vision into reality. Only twenty-two minutes from the airport and fifteen minutes from the famous River Market District, CHENAL EVENT VENUE offers the top Little Rock wedding venue and event space, balancing exclusivity with fun city-culture. Plus, CHENAL EVENT VENUE is the industry leader in the open-vendor policy with allows you to bring any of the surrounding area's fantastic food and entertainment into the venue.
The Perfect Setting for Your Event
If you are searching for the perfect place to host events, Little Rock offers picturesque surroundings and a delightful culture while CHENAL EVENT VENUE provides the spectacular space and staff. Finding the best event space or wedding venue in Little Rock, AR for your rehearsal dinner, family celebration, quincearnera, or corporate meeting isn't hard. CHENAL EVENT VENUE is the top choice for event and wedding venues; Little Rock, AR brings the charm, and the surrounding dining and entertainment are excellent vendors to bring into the venue. Call or email today to schedule a tour and see how Chenal Event Venue can work for you!
Included With Every Reservation
Everything You'll Need For An Event As Unique As You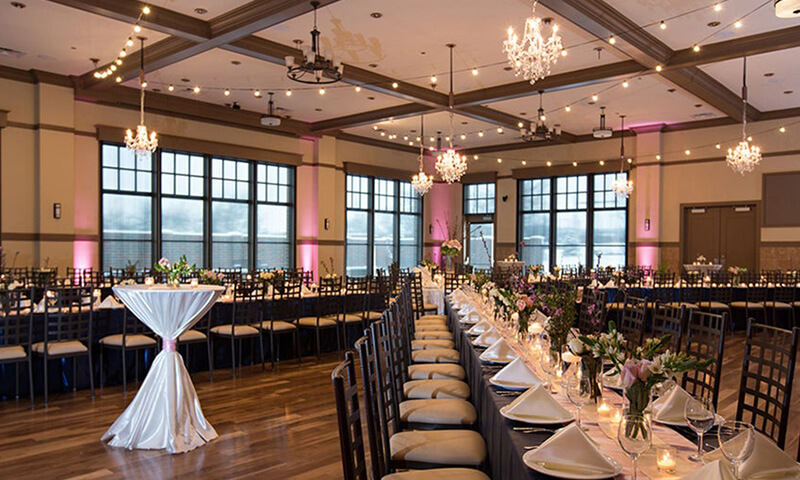 Chenal Event Venue offers a variety of table and layout options for your event.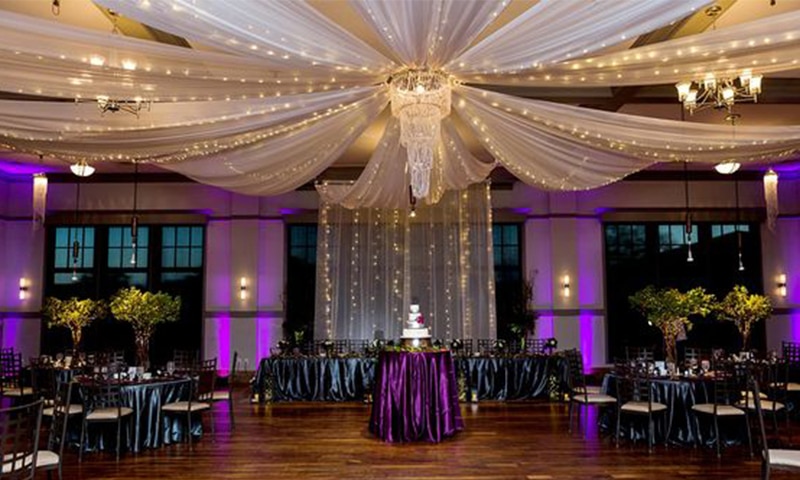 Choose from a variety of colors that will transform your space.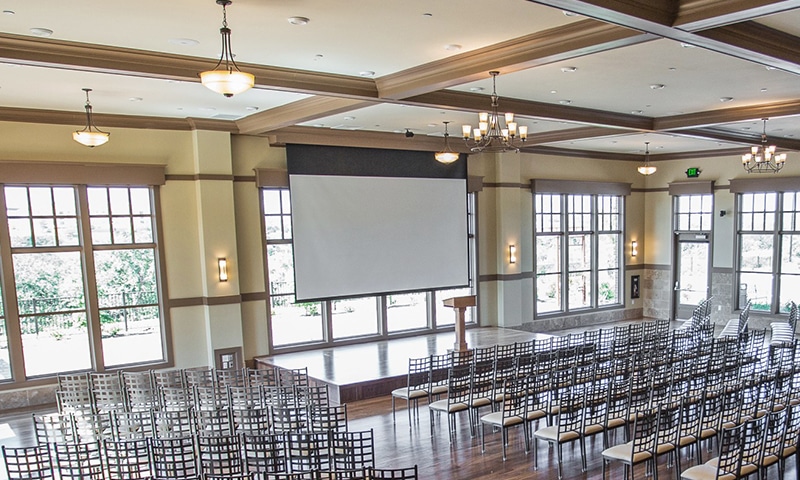 Each room is equipped with all of the essential audiovisual equipment you might need.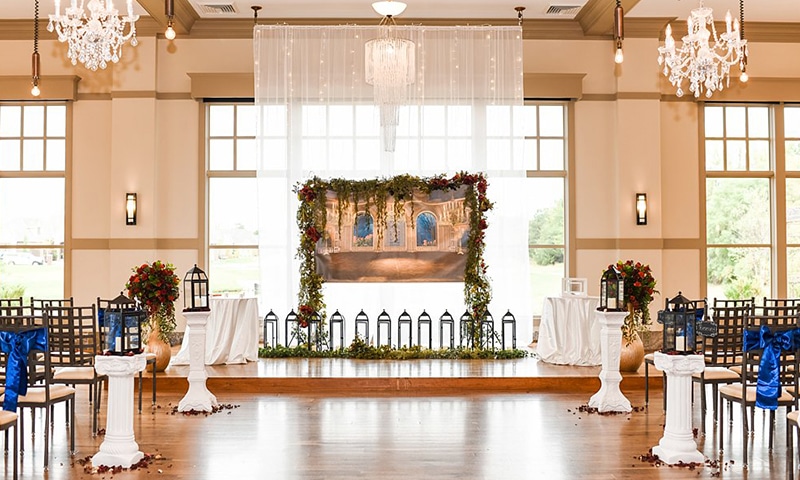 Perfect for a raised ceremony, head table, or live music, the Main Hall stage can rise out of the floor to highlight important features on your celebration.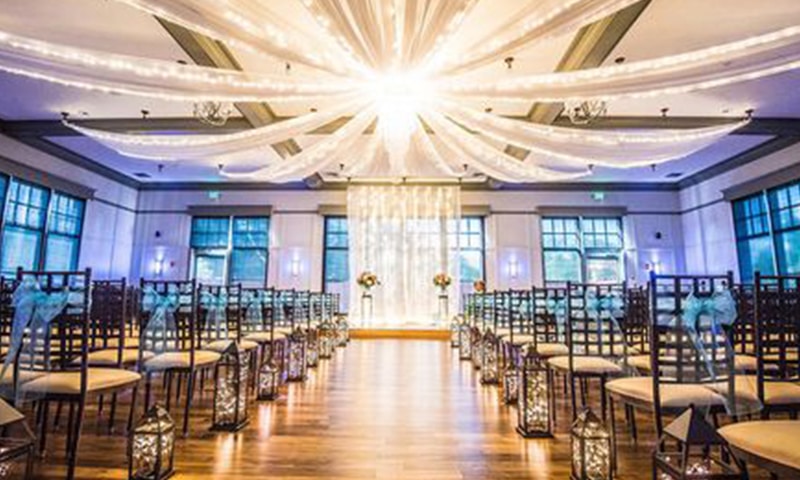 Your room will be set up before you arrive and cleaned up after you leave. Chenal Event Venue will do a complimentary reset of your room for you during your event.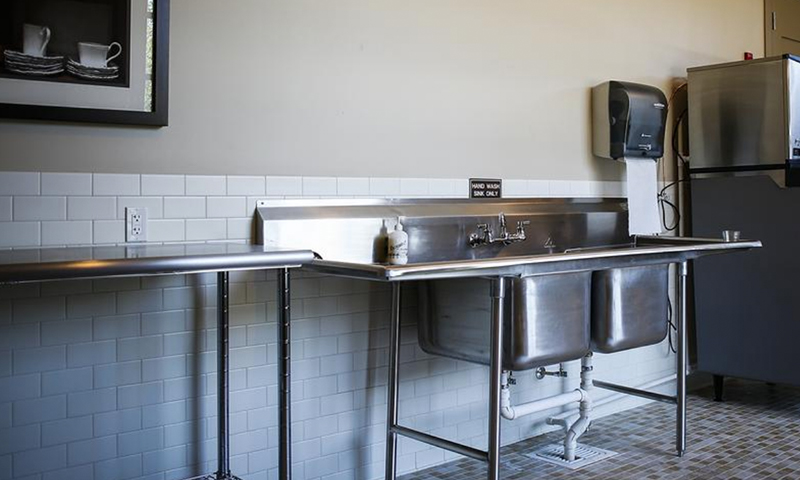 A separate prep space is included with the rental of each of our large rooms for your caterers to use during your event. Ice is included for no extra charge.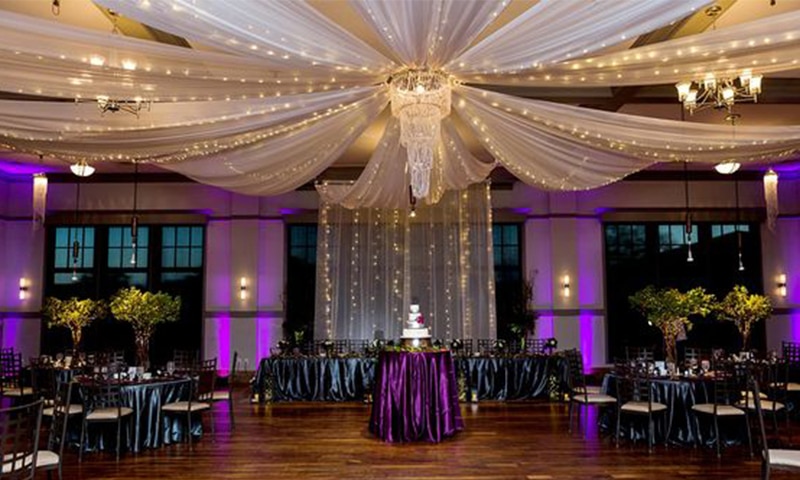 The spoke ceiling creates a tent-like atmosphere with sheer, white fabric and lights extending from the center. Choose your favorite chandelier for the focal point.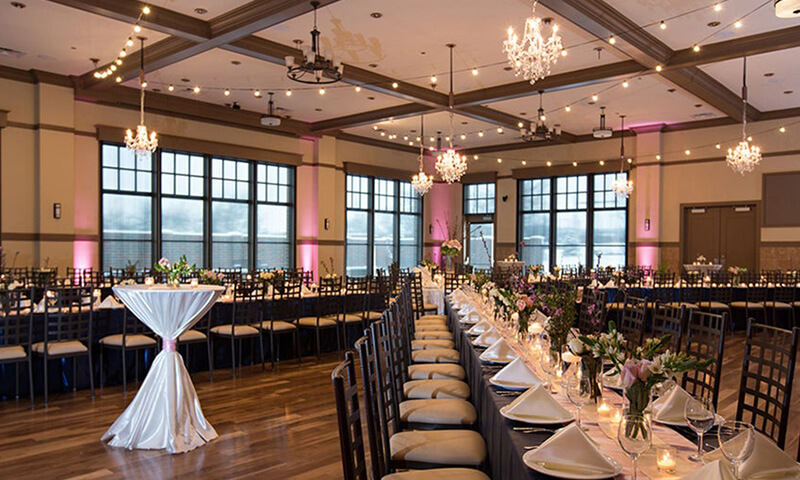 Countless light bulbs, suspended above your tables create a dramatic and contemporary effect. Give your room a warm glow using our one-of-a-kid ceiling technology.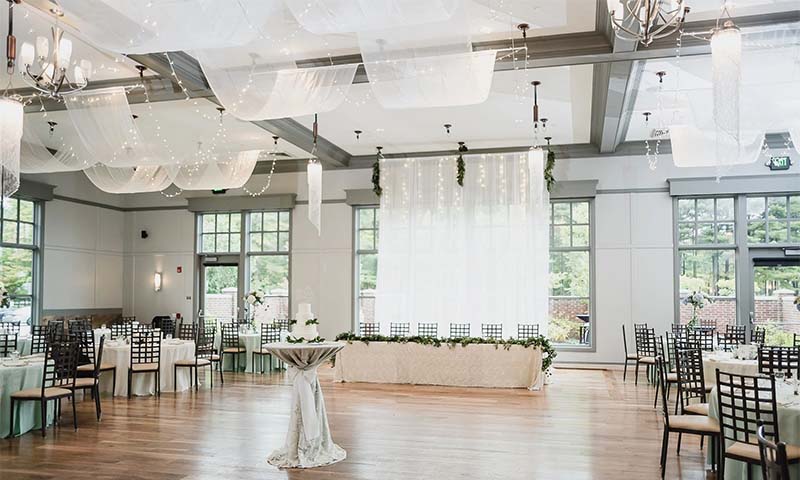 Organza is dramatically swagged across the ceiling in rows. Pair this design with any combination of lanterns or chandeliers to create a stunningly simple look.
Unlimited Accent Lighting Options
COLORED ACCENT LIGHTING
Accent lighting can cast and enchanting glow on the walls and flood the room with an ambiance only color can achieve. Choose from a unlimited amount of colors that will transform your event. Change the lighting throughout the evening to create unforgettable moments during your event.
PIN LIGHTING
Small spotlights can attach to our moveable ceiling to highlight precise areas of your event. Pin lighting can shine a light on your guest tables, your cake display, or your sweetheart table with his specialty lighting. (Pin lighting is available in the Main Hall only.)
Make a grand statement with any of these options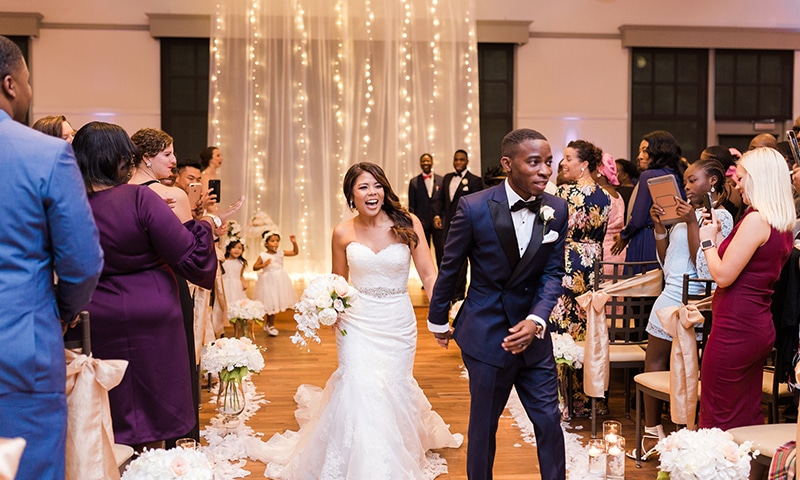 Sheer or lit drapery at the front of the Main Hall makes for a stylish backdrop to your ceremony or event.
PRICE $200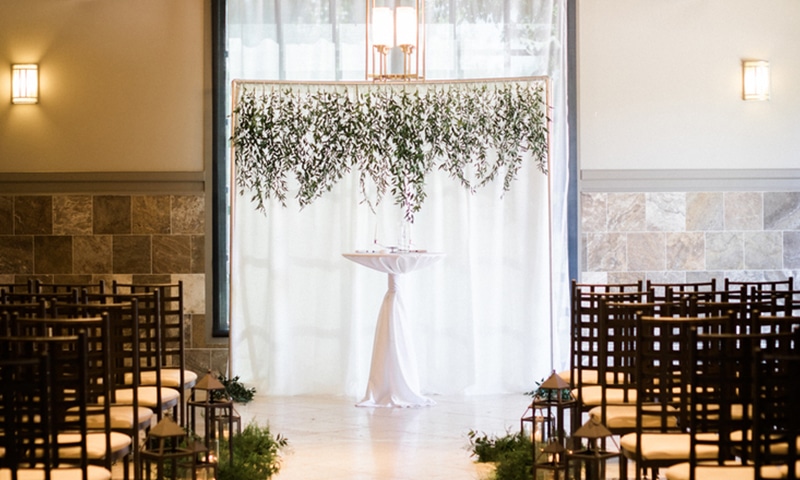 Say "I do" in front of this oversized, sheer, and elegant backdrop that can be used for your ceremony.
PRICE $200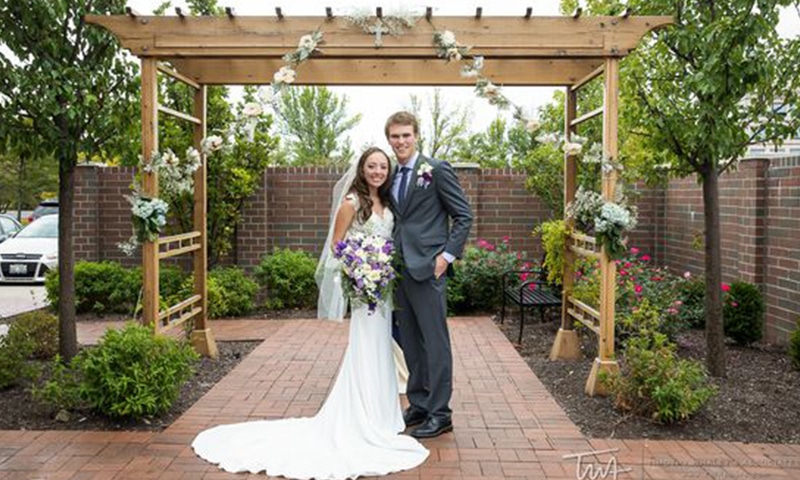 Pause the moment while exchanging vows in front of this beautiful outdoor backdrop.